Our concert at Studham was a great success – mimicking England's successful game against Sweden! It was a very hot day, but the church was deliciously cool to start with. The vicar, Nicola, was our compere and she is always to enthusiastic and obviously very musical as she talked about our close harmonies, explaining what she meant to any in the audience who thought she might be speaking in Japanese! Jane and Eric Jacobi and team did a wonderful job with the catering, which was well received by the choir and the audience. It was lovely to see Chris Hazell in the audience, who said we were singing beautifully, as usual!
What a delight it was to perform with the Bedfordshire Flute Ensemble. They were a great complement to Caritas Harmony and we hope they will be able to join us again. The Entry of the Gladiators and Pick a Pocket from Oliver were very entertaining. The one which really moved the audience, however, was O Danny Boy, which was sung by the choir with a beautiful flute accompaniment by Liz Childs.
Our joint concert with Imerys Ladies' Voice Choir was a great success. Having travelled all the way from St. Austell in Cornwall, we and the audience at St. Augustine's Church were treated to some delightful singing. Their opening number was a treat – with the pianist playing the trumpet! It set the tone for an entertaining concert. The joint numbers went down well, as did the numbers from Caritas, carefully picked by Margaret Blenkin to complement Imerys. We are hopeful of a visit to Cornwall by Caritas in the future!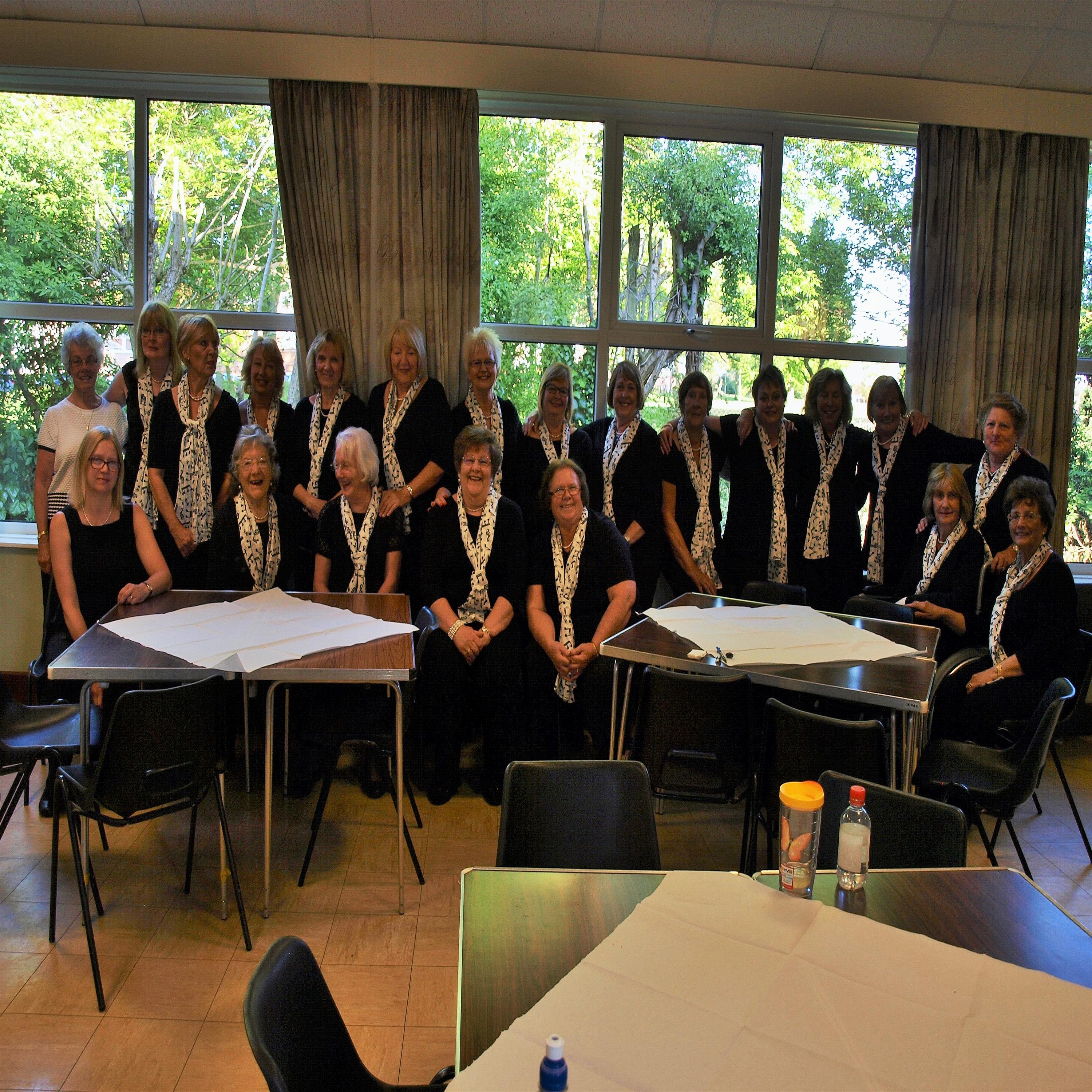 Caritas preparing for the concert.