Meet the Choir
Cassandra White – Musical Director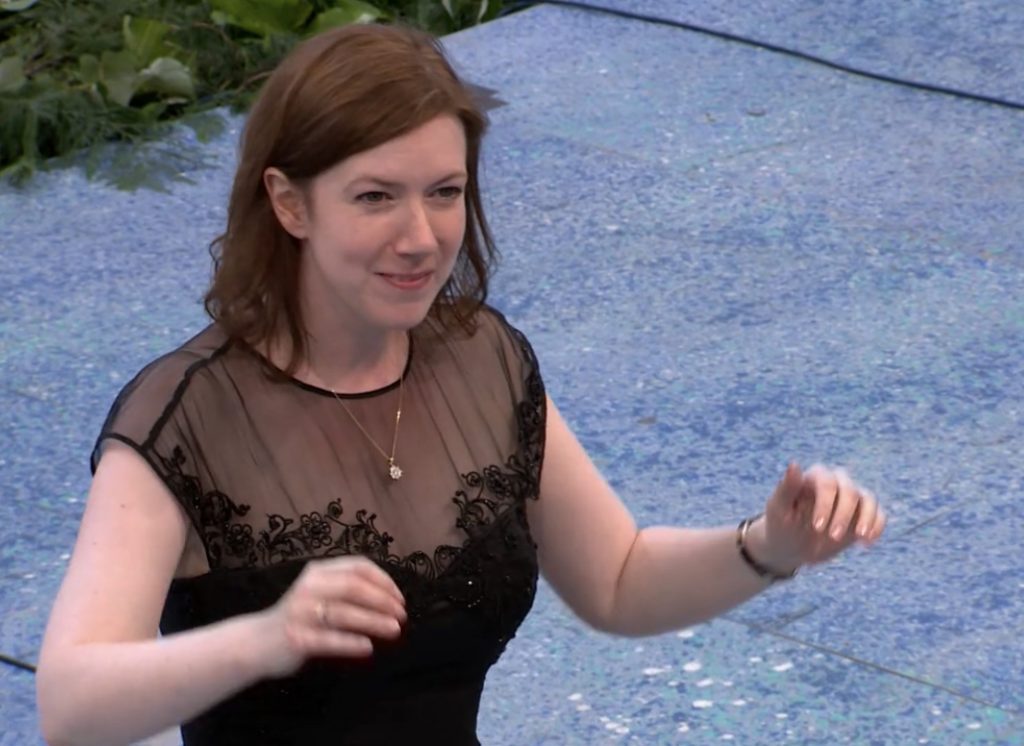 BA (Hons) MMus MMP Guildhall Artist
Cassandra studied as a soprano at the Purcell School under the Government Aided Music and Ballet Scheme, the Royal Scottish Academy of Music and Drama, and then as a postgraduate with Professor Susan McCulloch at Guildhall School of Music and Drama.
Cassandra has performed extensively as an oratorio soloist and recitalist and performed lyric soprano roles in opera excerpts at the Royal Albert Hall, amongst other concert venues in the UK and Europe. She returned to the Purcell School as a singing teacher, subsequently taking an additional teaching post at St George's School, Windsor Castle. Cassandra was appointed Director of Junior School Music at North London Collegiate School, where she nurtured and developed pupil's love of singing and founded the award-winning Canons Choir. The Choir was selected for Let the Peoples Sing and featured on BBC Radio 3's The Choir in 2014.
She joined Heath Mount School as Director of Music, where she conducted the internationally award-winning Bax Choir, named after alumnus Sir Arnold Bax. The Choir appeared as finalists in the BBC Songs of Praise Young Choir of the Year 2019 competition and were high scoring finalists in the Barnardo's National Choral Competition, performing at The Royal Festival Hall.
Bax Choir won 1st Prize in the Children's Folk Choirs competition and 2nd Prize in the Junior Children's Choir competition at the prestigious Llangollen International Musical Eisteddfod in 2019. As the highest scoring children's choir at the Eisteddfod, Bax Choir was crowned 'Children's Choir of the World 2019' and awarded the impressive Owen Davies Trophy. Cassandra was also awarded the Conductor's Prize for her inspirational work with young choirs.
She led Walhampton Chapel Choir to Llangollen in 2023, winning 2nd Prize in the Junior Children's Choir category, and she is in demand as an adjudicator and animateur; she was interviewed by The Week magazine for an article on the benefits of singing in schools, published in March 2020.
Cassandra has worked extensively with voices, both in the classroom and on the concert platform, and is passionate about sharing her love of singing. She joins Caritas Harmony as Musical Director in September 2023, along with Highate School, and enjoys a busy career as a conductor, performer and educator.
Sue Trost – accompanist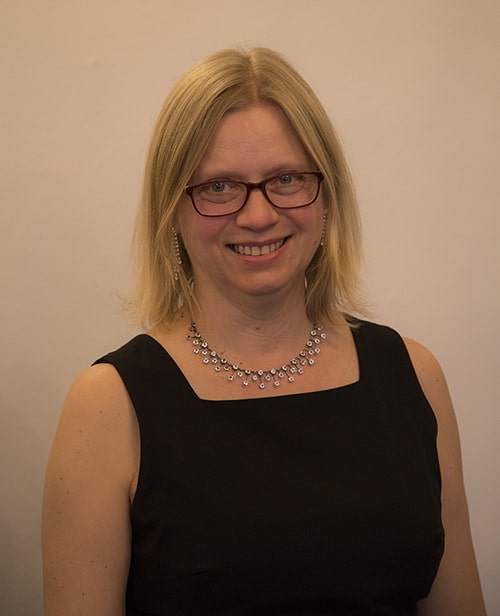 Sue started to play for Caritas Harmony in 2017. Originally from Yorkshire, she studied the piano and viola at the Royal College of Music, London. She has recorded piano works for several films, including 'Lady Chatterley' and 'Emma' and has worked as a chaperone in two Harry Potter films. She runs a thriving piano teaching practice, teaches in several different schools and accompanies instrumentalists and singers. She is the Music Director for Putteridgebury Gilbert and Sullivan Society's current production of The Gondoliers which is opening this year's International G & S Festival in Harrogate in August, 2018. Sue lives in Pirton with her husband and in her spare time enjoys travelling, gardening and all things French.
Guest Accompanist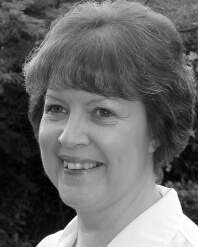 Guest Accompanist, Vivien Powles, holds an LTCL Performer's diploma and a Postgraduate Certificate in Accompaniment from Trinity college of Music. She works as a ballet accompanist for Harpenden Dance School and the Carter School of Dance in Hertford, as well as being rehearsal accompanist for Harpenden Choral Society. She works with singers, dancers and instrumentalists of all ages, specialising in examination, recital and choral workshop accompaniment.
As a singer, she performs with Harpenden Choral society, the Royston Priory Singers and Choir 18, a small 'a capella' group. She is pleased to have been a guest accompanist at several Caritas Harmony concerts and has particularly enjoyed playing in the lovely garden at Wayside Cottage.
The Choir
Altos
Back Row: Maggie Slater, Sheila Cripps, Gill Davidson
Front Row: Jackie Howe, Jill Hayward, Tina Graham, Diana Martin
2nd Sopranos
Back Row: Anne Adams, Marie Tite, Eileen Reid, Jan Taylor, Vickie Wood, Jennifer Herd
Front Row: Geraldine Carroll, Julia Holder, Brenda Wood, Beverley Woollard, Nolly Ravenhall, Eunice Quinn
1st Sopranos
Back Row: Stephanie Musgrove, Frances Higgins, Annamaria Macchi, Ketina Orriss, Lyn Weedon, Bernadette Freed, Sue Spence
Front Row: Cathy Delaney, Kathy Knight, Cathy Maile, Susan Rodger, Margaret Shadlow, Mary Stewart, Karen Woolford, Sue Tunnicliff
Caritas Singers
Back Row: Sue Trost, Stephanie Musgrove, Annamaria Macchi, Marie Tite, Jan Taylor, Vickie Wood, Jennifer Herd, Sheila Cripps, Maggie Slater
Front Row: Susan Rodger, Cathy Maile, Julia Holder, Brenda Wood, Beverley Woollard, Eunice Quinn, Karen Woolford, Sue Tunnicliff, Jackie Howe, Dianna Martin
Caritas Harmony sing in 4 parts – 1st soprano, 2nd soprano, 1st alto and 2nd alto. Some members of the choir are able to sing in different sections, according to the requirements of the piece being performed. A smaller section of the choir, Caritas Singers, sings mostly A Cappella – without accompaniment.
We are always happy to welcome new members and we will help you to find the best section in the choir to suit your voice.